Nov 30
Thu '17
Yay! I did it. I successfully completed this year's NaBloPoMo by posting every day for the month of November. Although I had quite a bit of fun, I am still quite happy for it to be over. Thinking of things to write about every day is a little exhausting. I feel like I have my blog mojo back though, so that's a great thing. I don't see myself leaving so long in between posts. I am even working on a new blog theme! Yeah! So look for the coming in the next couple months!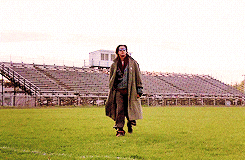 Nov 29
Wed '17
I took the girls to visit Santa Claus at the mall today. I am totally thrilled with the picture we got! For the past few years, Ezri has screamed and cried while meeting Santa. So throughout this past year, I have been telling Ezri that Santa is a nice guy and that he brings presents and joy at Christmas time, but only if she was a good girl. I did everything I could this year to put him in a good light. As much as I love the screaming child photos, I really don't want Ezri to be afraid of Santa her whole life.
Anyway, today we had success!! Ezri was excited to see Santa. She ran up and gave him a hug and she willingly sat on his lap. When he asked her what she wanted for Christmas, she said "presents please." Ah, I am so proud.
Jadzia's reaction was totally expected because that is what she does every time anyone she doesn't know holds her. Sigh, we still have a few years of screaming photos ahead of us with her LOL.
Nov 28
Tue '17
Dear Jadzia,
HAPPY BIRTHDAY my dear sweet baby!!
Oh my goodness, you are ONE YEAR OLD today!! AH, this past year has been simply amazing and I will treasure all my memories forever and ever. You have brought so much joy to our lives and I know your sister is so grateful that she has you to play with.
You LOVE to stand so much. You spend a lot of your time just standing and looking around or sucking on your toys. Because you like to stand so much, you took your first steps this month! You are not walking quite yet though. You usually take one or two steps before stopping or falling down, but your record is 5 steps in a row. It's so adorable to see you learning your balance. I am sure you will be walking soon, but for now, you are my super fast crawling baby.
Unfortunately, you are sick as a dog right now. You have a terrible cough, runny nose and tiny fever. Your sister has been sick for the past few weeks as well, so it was bound to catch up with you. Also, we had relatives staying with us last week and they were also sick. I am sorry that you have to spend your birthday so miserable, but I am hoping your little immune system will bounce you back nice and fast.
You had your very first cupcake with cream cheese icing and you almost ate the whole thing. At first you only picked the icing off, but then I showed you that you could pick up the cake and that was when you really dove into it. You loved taking all the tissue paper out of your gift bags and then ripping them to shreds. So adorable.
You met Princess Ariel at your sister's birthday party and you did not like her very much. I weren't surprised because you still play shy with almost everyone. You just like to be with someone you know. I understand it, but I hope you don't make strange as much anymore. You also went to Disney On Ice with your Grandma, sister and I. You LOVED it. Your feet were kicking so much. When you were sitting on our knees, you were bouncing along to the music and fun. The colours and characters were so captivating.
I can't wait to see what the next year brings and how much you continue to learn and grow. You will forever by my baby. I love you so much muffin tart.
Love you forever and ever,
Mommy
Previous letters: 1 month, 2 months, 3 months, 4 months, 5 months, 6 months, 7 months, 8 months, 9 months, 10 months, 11 months