Nov 30
Thu '17
Yay! I did it. I successfully completed this year's NaBloPoMo by posting every day for the month of November. Although I had quite a bit of fun, I am still quite happy for it to be over. Thinking of things to write about every day is a little exhausting. I feel like I have my blog mojo back though, so that's a great thing. I don't see myself leaving so long in between posts. I am even working on a new blog theme! Yeah! So look for the coming in the next couple months!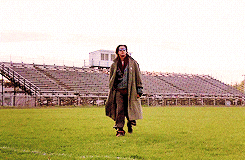 Filed under: NaBloPoMo
Tags: done, finished, happy, nablopomo, over
3 Responses to "NaBloPoMo 2017: Day 30 – Mission accomplished"
Amy —
December 2, 2017 @ 1:29 pm

Congrats on completing NaBloPoMo! I used to join in with blogging months, back when I was in high school, but I doubt I'd be able to make time for it now. I find it difficult to get one post a week out at the moment because life is so busy.

Congrats again, and I'm glad it's got you enjoying blogging again. Looking forward to seeing more posts!

Cat —
December 10, 2017 @ 11:07 pm

Congrats on finishing NaBloPoMo! I can see how it might be fun in the beginning but then start feeling like a chore. I don't think I'd know what to blog about every day either! I went back to read the entries that I missed, and I'm so sorry to hear about Peter being laid off. That's always terrible, especially with the timing around the holidays. I hope he finds something new soon! Good luck to him!